More Customized Options with Matched Audiences
In addition to rich Demographic Targeting, Matched Audiences helps you engage key accounts, prospects, and customers that matter most to your business with: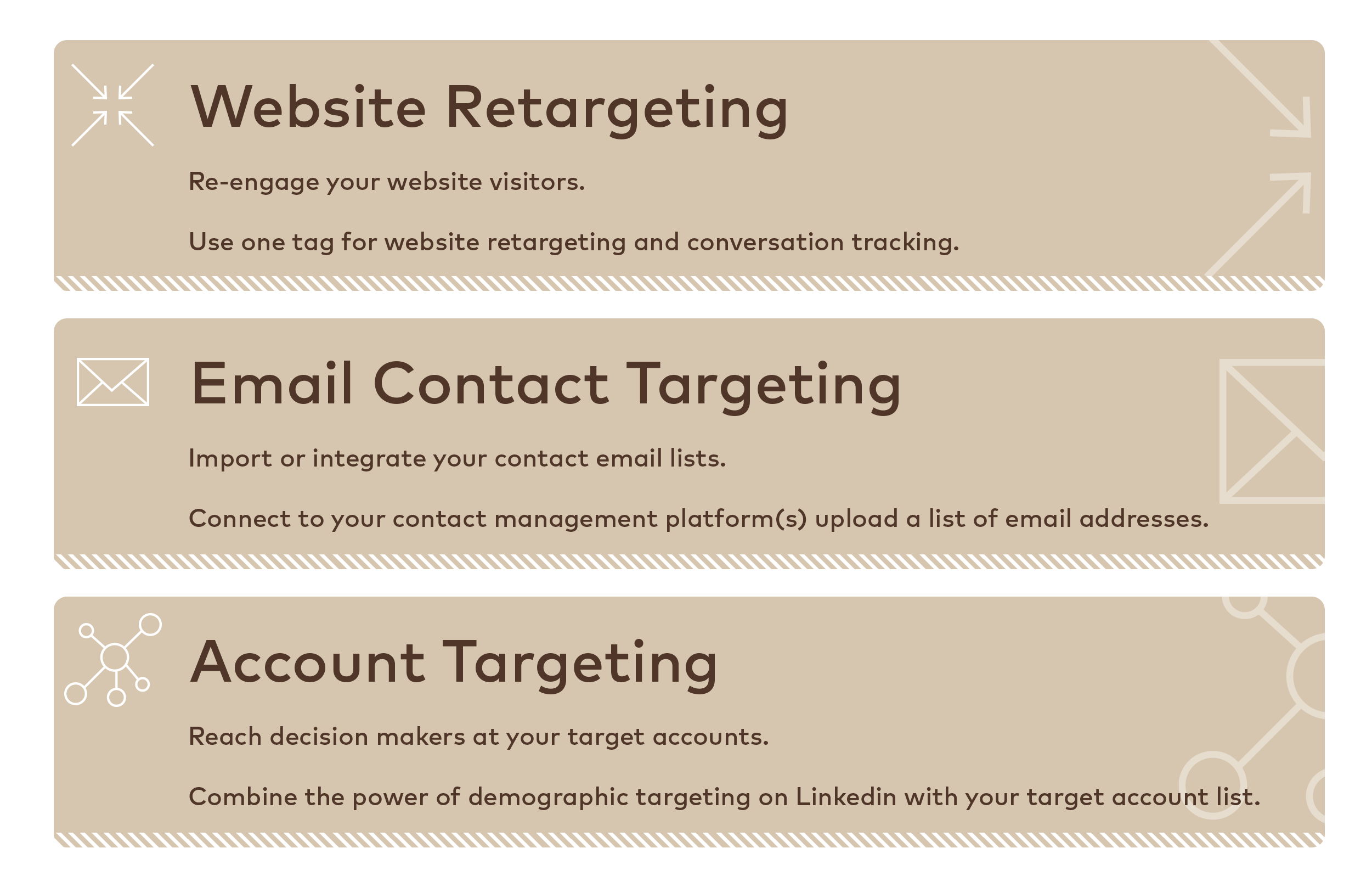 Using Audience Expansion and Lookalike audiences to reach similar audiences
Audience Expansion and Lookalike audiences deliver your content to members who are similar to your target audience in their Demographics and Interests. This increases the scale and reach of your campaign by delivering your ad to additional members who may be interested in your content.
When to use Audience Expansion vs Lookalike audiences: 
When you already have a high-performing audience – either from people visiting your website, people who provided you their email or a tailored account list, Lookalike audiences can find you more people who look like these individuals or companies. 

When you are using profile-based demographic targeting, Audience Expansion can help reach similar audiences to your selected options.