So far in this course, you have learned about the basics of developing a strategy, and the fundamental concepts of digital marketing. You have been introduced to different tools used in the field, and have learned about building a buyer persona and defining a target audience.
You have become familiar with the process of developing an advertising campaign, and learned about the different structural levels that make up a campaign. 
Now, we will take a look at the part of the advertising process that occurs when you can finally see the outcome of a campaign, and determine if the strategy used was able to successfully meet the campaign's SMART objective, by observing the KPIs that were defined at the beginning of planning.
This stage is called data analysis; it involves observing the campaign results to determine the outcome of the campaign, and make decisions based on this information. 
Each platform has a reports section, where you can download campaign information.
There are also measurement tools available to digital advertising professionals, such as Google Analytics, that you can use to obtain the metrics of a specific activity on a destination website. At the end of the class, we have an activity planned that will give you a chance to live the experience!
Now comes the most complex part. Because we are working with DATA (information), and in digital marketing we have the ability to measure everything (absolutely everything), we also have the ability to analyze which creative content worked better.
How Can We Measure So Many Details?
We will use UTMs to measure our advertisement campaigns. UTM codes are URL parameters used by Google to measure the effectiveness of unique URL marketing campaigns.
 For example:
Suppose you are working for an e-commerce company that sells shoes, developing the creative content for summer 2023 using both studio and outdoor photos. Through data collection, you will be able to identify, for example, what type of photo had more impact.
How can you obtain all this information? As you already know, when creating the campaign, you must develop each level of the structure, define segmentation, and upload creative content. Then comes a pivotal moment, where you must determine the final URL to which campaign ads will redirect — the landing page where you want to take the user. In this example, it would be the page containing the shoes you are selling. Before loading your campaign onto an analytics platform, you must enter your URL into the following form to define UTM settings. This is a very simple process.
To See Data in Analytics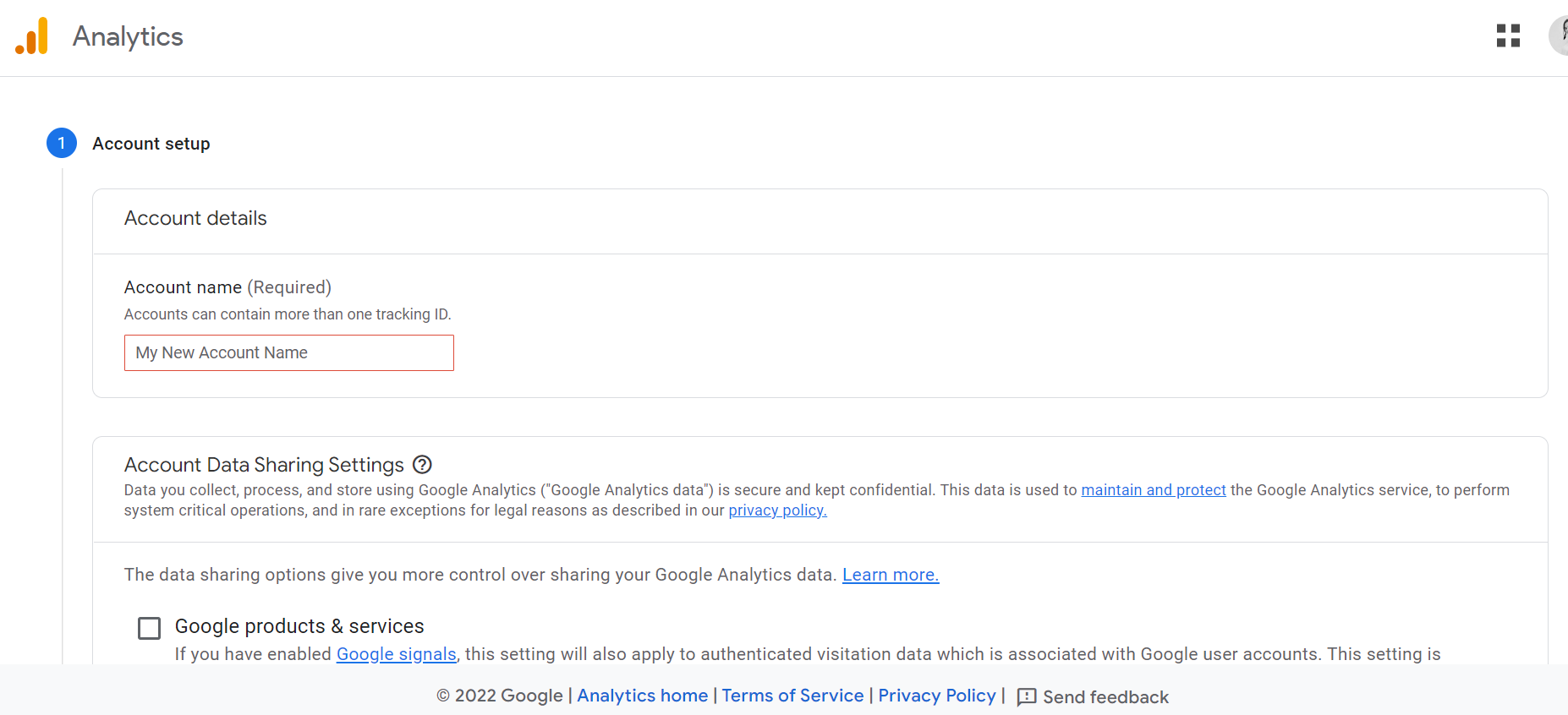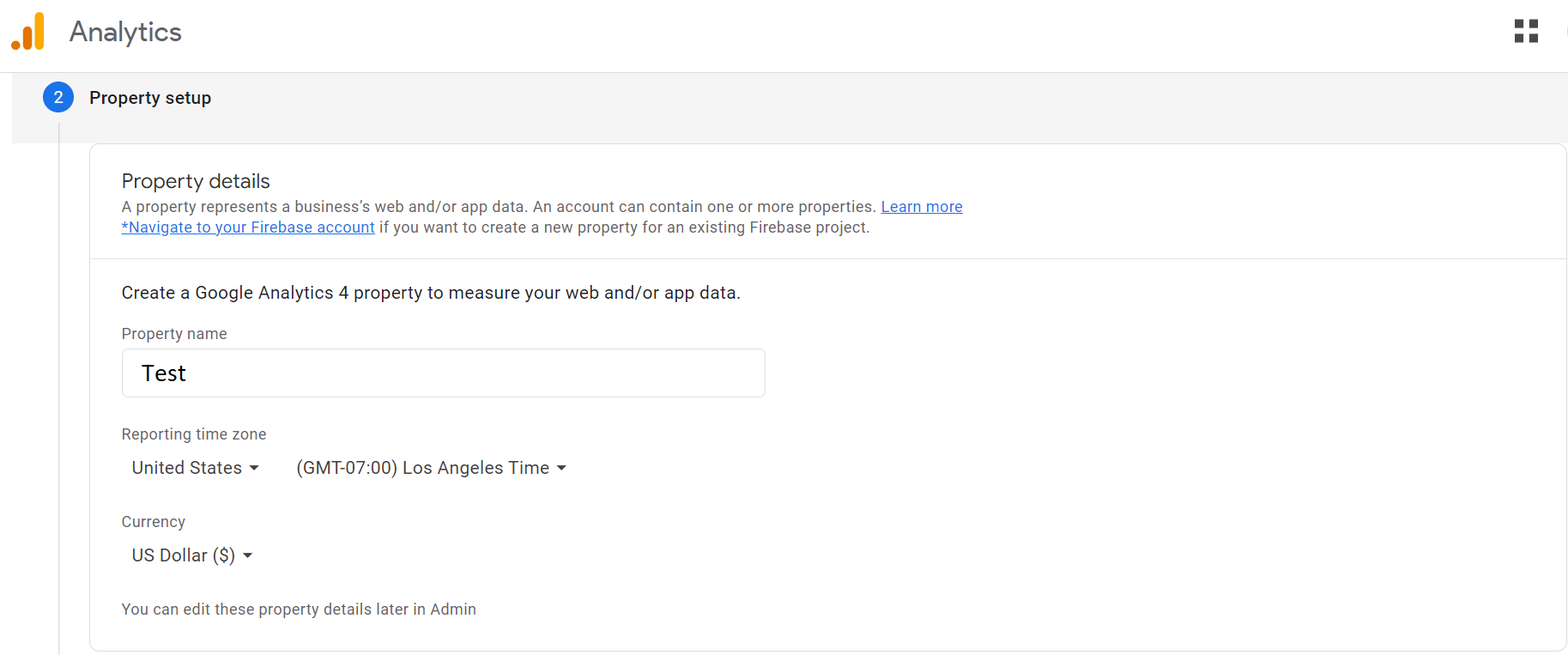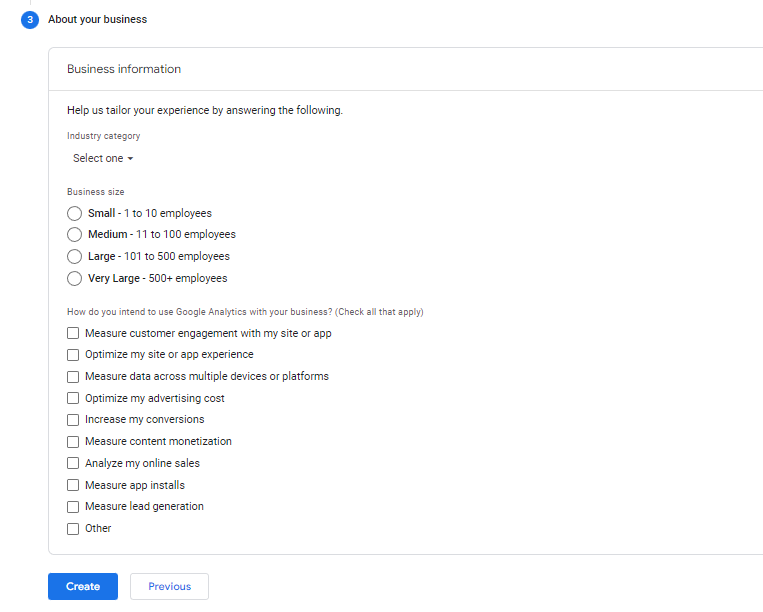 Select the "Get Baseline Reports".
Select the Skip for now Option
What information can we find in Google Analytics?
If you click on "All accounts", you can change the account or business whose data you are looking at and be able to access the numbers pertaining to each one of them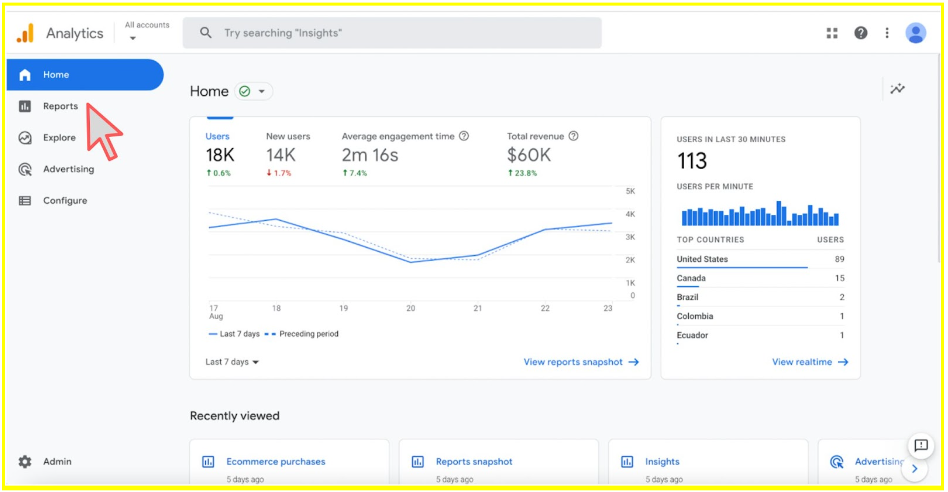 If you click on  "Reports", you will be able to see the data in much greater detail.
Take your time to play around with all of the data that Google Analytics offers its users. Do not be afraid to click on all of the different tabs and options that they offer.