Campaign budget optimisation (CBO) automatically manages your campaign budget across ad sets to get overall best results. With CBO, you set one central campaign budget. This budget continuously distributes in real time to ad sets with the best opportunities, throughout the course of your campaign.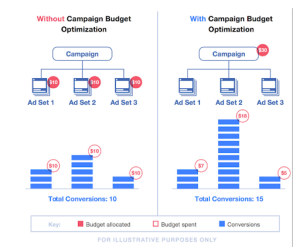 Campaign budget optimisation can help if you want to:
Set a campaign budget with flexibility in how that budget is spent across ad sets.

Get the most results possible from your campaigns, at a lowest cost.

Simplify campaign setup and reduce the number of budgets that you have to manage manually.